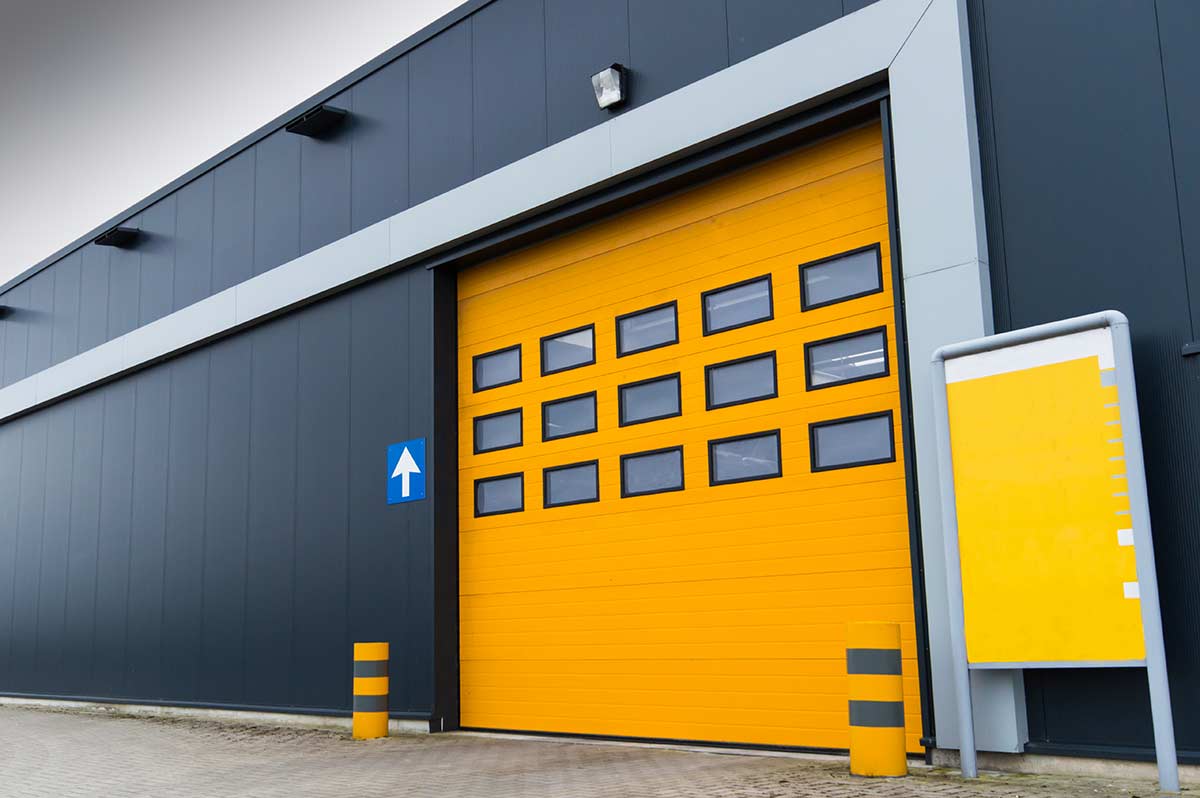 When it comes to functionality and efficiency in your business, taking your service doors for granted is a massive mistake. Believe it or not, commercial door choice can impact energy costs, productivity and security. The Door Company has a number of commercial doors to choose from, but, today, we'll take a deeper look at the top 5 benefits of high-speed doors.
Table of Contents
What Are High-Speed Doors?
High-speed doors, also known as high-performance doors, are used to create a functional barrier in commercial settings. They are enhanced sectional doors designed to open and close quickly and efficiently.
High-Speed Door Features
Power-operated
Durable construction
Higher operation speed
Minimal maintenance
Sliding or rolling
Breakaway features
Horizontal or vertical orientation
High cycles (75-100 open/close per day)
High-speed doors allow people to quickly move through your facility. They also have excellent functions that make them ideal solutions for technical, medical, and industrial industries.
5 Benefits of High-Speed Doors
Increased Security
Not only do durable and efficient doors help protect your business while shut, but high-speed doors have a fast open and close time that reduced the risk of unwelcome visitors entering unauthorized areas of your facility. Fast doors made from heavy-duty materials, like aluminum, also provide a rigid barrier to prevent malicious activity.
Improved Safety
If your business deals with machinery, chemicals, or other occupational hazards, high-speed doors are an effective solution to keep people away from danger.
Reduced Energy Costs
There are four features of great high-speed doors that can promote energy efficiency and reduce energy costs including:
Tight seals
Quick opening and closing features
Durability
Wind resistance
Thanks to their fast operation, fast doors reduce exposure to external elements and can reduce the strain on your HVAC system.
Improved Airflow Control
For industries that need to control the cleanliness of the air, high-speed doors are great at keeping room conditions pristine. The tight seals help to keep dust and other contaminants at bay. Whether your business is food, pharmaceuticals, or another industry that requires unaltered airflow, high-speed commercial doors are a great choice.
Increased Productivity
For businesses whose workflows are dependent on their employees' efficiency moving throughout your facility, high-speed commercial doors are a great option. The speed at which the commercial doors open allows for streamlined movement between building areas allowing you to ensure or even improve efficiency throughout your operations.
Why High-Speed Doors are a Great Option for Your Business
High-speed commercial doors are excellent additions to your facility. No matter what industry you're in, a commercial door can make all the difference to how your business and employees perform. They provide so many benefits, they essentially pay for themselves. To learn about more of the advantages of high-speed commercial doors, get in touch with The Door Company today!