Garage Door Repair Services | Northern CA | Door Company
We service broken garage door springs, chains, motors and more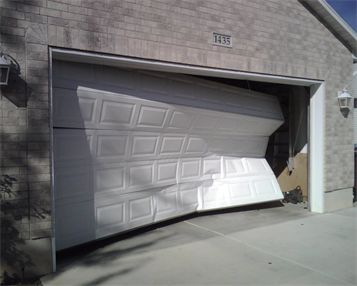 We are Northern California's Leading Garage Door Repair Company!
In most homes, a garage is a gateway to your most precious possessions — your car, your home, and your family.
At The Door Company, we understand the importance of a functional garage door for safety and security. We provide top-notch garage door repair and maintenance services with exceptional service, highly-trained technicians, and no-surprise pricing. Our team will install or repair your garage door and bring back the security your home deserves.
Trusted Garage Door Experts
Since 1986, The Door Company has been a trusted garage door repair and maintenance provider for thousands of homeowners in central and Northern California. We are one of the leading companies in our industry and aim for customer satisfaction with every project.
As a trusted industry leader, our team works hard to maintain certifications and serve on industry organization boards to provide exceptional service for our customers.
Garage Door Repair Services
We help customers find solutions for various common garage door problems, including:
Noisy garage door
Slow garage door
Garage door lubrication
Garage door spring replacement
Damaged garage door panel
A garage door that does not open or close
Rusty hinges or other parts
Off-balance garage doors
And more – contact us to learn about all of our garage door repair services!
Our IDEA Certified garage door technicians will evaluate your door and provide options to get it running efficiently again.
Do I Need a Garage Door Repair?
It can be tricky to know whether or not you need a repair or a full garage door installation. If you're not sure, check out these signs to help you decide. Still not sure? Contact The Door Company's expert garage door installers today!
Diminished Garage Door Speed
If your garage door starts opening and closing much slower than it did when you first got it, or the reaction time is highly delayed, it might mean you need a new motor, spring replacements or a brand new garage door.
Noisy Garage Door
If your garage door is making any noise that's out of the ordinary – including clunking, squeaking, grinding or clinking – it's a sign that your garage door may be damaged or in need of replacement. Our technicians will evaluate the operational standards of your door to determine if it's a simple repair or something more.
Door Safety Issues
Your garage door may seem light, but it's heavy enough to create serious injury if it falls or closes too quickly. Look for signs including opening or closing too fast or slow, grating sounds, slipping in the gears or tracks, or if it doesn't reverse when the safety sensor triggers.
Unsightly Appearance
Garage doors offer more than function — form is also essential. Garage doors can make a tremendous impact on the look and value of your home. An outdated, dented, or discolored garage door could actually devalue your property value.
California's Top Garage Door Installation Company
The Door Company provides top-notch garage door repairs to the Greater Los Angeles area to the Oregon Border. TDC has four offices located in Redding, Chico, Yuba City, and Stockton.
Call The Door Company Today
Your safety and security are important to us! Fill out the contact form on this page or call our office today to schedule a free consultation or to schedule your garage door repair and maintenance appointment!
Related articles