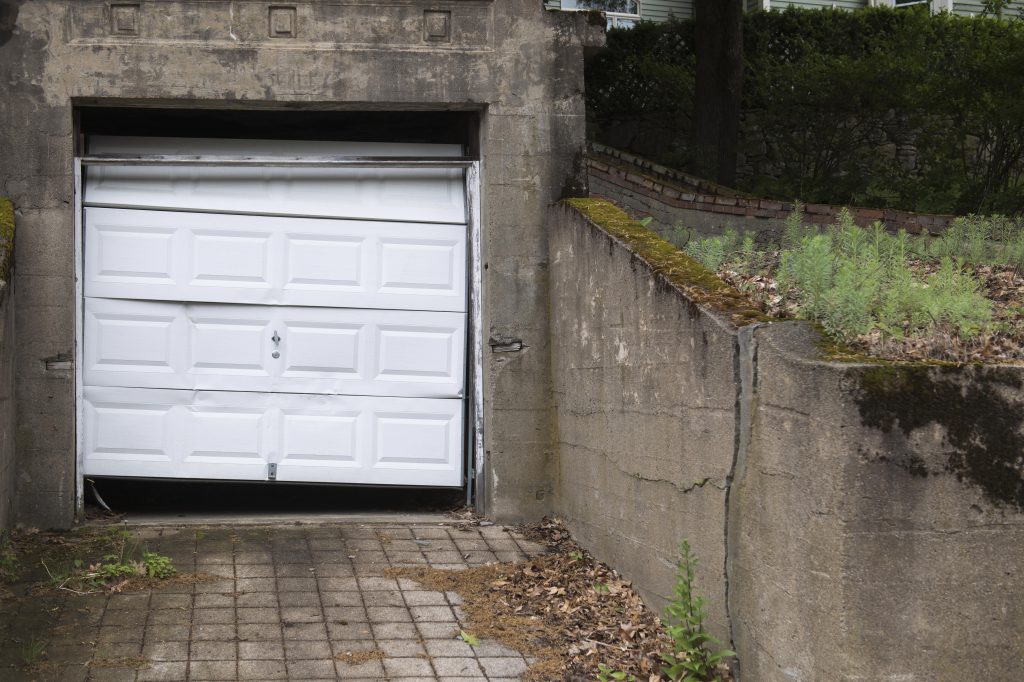 Did you know that your garage door is rated as the number 1 home improvement project in terms of ROI? A clean, well-maintained garage door can add up to four percent onto the value of your home. Knowing that, it makes sense that any damage that your garage door gets should be taken seriously.
Garage Door Wear & Tear
Whether your garage door is one year old or 20, it is common for dings and dents to build up over time. We usually only interact with our garage door when we are doing something else- parking our car, doing yard work or cleaning out our garage. Since we're often busy in the garage, signs of wear and tear tend to go unnoticed.
Depending on the type of damage, not worrying about the damage is justified, but other times, you may need a replacement. Here is The Door Company Guide for how to manage your broken garage door.
"Older garage doors tend to be energy drainers."
Common Garage Door Repairs
The Garage Door Stops Working
Replacement right? Not always. In fact, sudden breakdowns of your garage door are usually easy to fix. A common issue is usually forgetting to replace your garage door remote batteries. It sounds obvious, but you would be surprised at how often it happens. Replace your batteries.
If it's not your batteries, it is probably something isolated and more of a component replacement rather than the entire garage door. Call your local technician to diagnose and solve the problem.
The Garage Door Struggles to Lift
Garage doors are heavy. The lift motor that raises and closes your door goes through a lot of wear and tear. When the door struggles to lift, the springs may be starting to wear and lose strength. It may snap at any moment. Simply replace the springs and the door should work "good as new".
The Garage Door Closes Half Way
When your garage door doesn't close all the way, it usually means that there is an imbalance to the door and a lot of wear and tear on the lifting mechanism. One side of the garage door is working harder than the other. You may just need to replace some of the parts to balance out the work. Simply call The Door Company technician to diagnose the problem.
The Garage Door has a Damaged Panel
Dings and dents are common. That's why replacing a single panel is easy. Most garage door manufacturers supply individual replacement panels for this purpose. However, if you have damaged multiple panels by bumping your garage door with your car, for example, a replacement is more cost-effective.
Did you know that your garage door is rated as the number 1 home improvement project in terms of ROI?
My Garage Door Needs a Replacement
The Garage Door has Severe Damage
As stated above, if multiple panels on your garage door are damaged, it's cheaper to replace the unit altogether. The same goes if multiple components are damaged or not working properly. If the sum of your repairs is more than the cost of a brand new garage door, replace it.
The Garage Door is Old
Garage doors can last up to 30 years if maintained properly.  Older garage doors are prone to more repairs which can be costly over time. Look back over the last few years and add up how much it has cost you to repair your garage door. You may be better off upgrading to a brand new door.
Functionality and repair costs aren't the only factors here – so is resale value. Older garage doors utilize older designs. Newer doors are more in line with fashion trends that can give your home a boost in value.
The Garage Door is an Energy Drain
Older garage doors tend to be energy drainers. Newer doors are built with weather stripping and other energy-efficient materials to protect your home from the elements. Even though your garage isn't being air-conditioned directly, the temperature of your garage can directly affect the adjacent rooms of your home, increasing your energy bills.
The Garage Door Isn't Safe
Garage doors are a key access area for burglars. If your home has been broken into through your garage, you could easily repair what was broken, but the best option is to replace your garage door with better security features. Older doors are especially susceptible to break-ins. Talk to your trusted garage door technician to audit the safety of your garage door.
What is Right for Your Garage Door Issue?
Whether you need a brand new garage door or a simple repair, your garage door working properly affects a lot more than the aesthetic of the house. The Door Company is committed to assuring its clients have garage doors and gates that work properly, efficiently and look beautiful. If you are having an issue with your gate or garage door, contact us now.