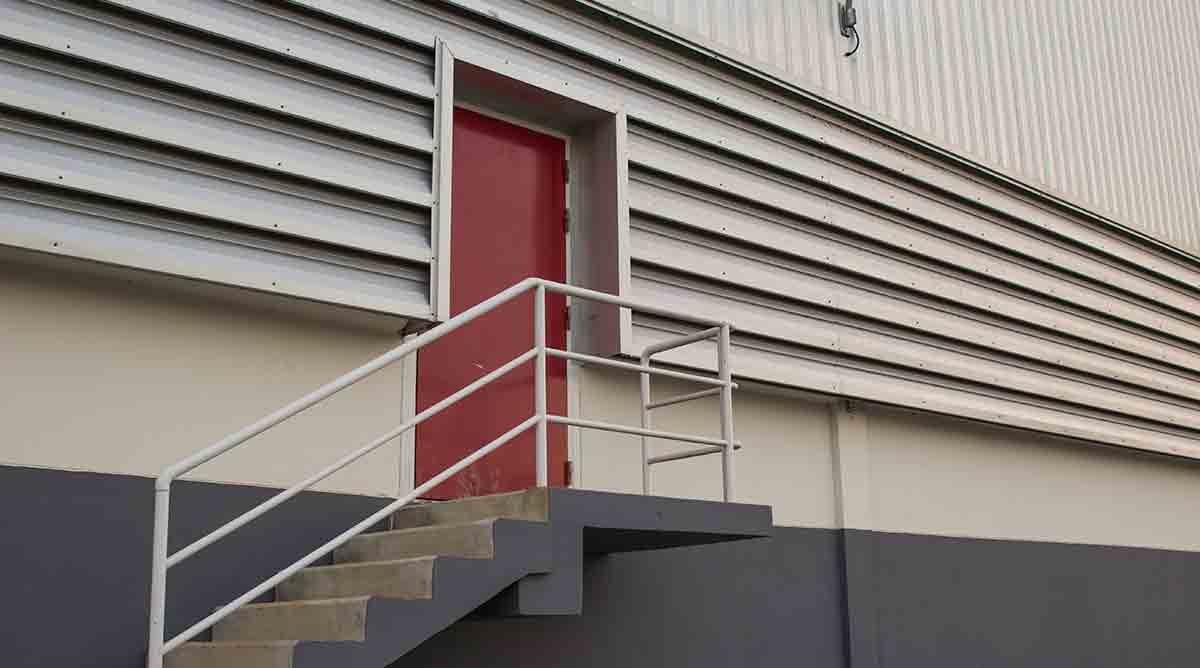 The Door Company (TDC), California's garage door installation and repair specialists has been providing commercial customers with garage door products and services in Northern California for nearly 30 years. One specialty is helping business customers select the right fire door.
For over a century, fire doors have been used to provide protection for commercial properties. Fire doors are manufactured to withstand the spread of fire for a given period of time, normally a minimum of 30 minutes. This allows time for inhabitants of a building to escape. In the event of a fire, these doors can help keep flames and smoke from spreading to different parts of your building, thereby minimizing property damage and the associated repair costs.
Fire doors must close automatically and have an appropriate fire resistance or fire protection rating. Fire-rated doors are certified by testing laboratories and can be identified by the laboratory's certification label on the door. Fire door exits must have fire-resistant materials separating them from the workplace, with a rating that is calculated based on the number of occupants and floors in the building that depend upon the exit in an emergency.
Fire doors must be drop-tested annually and it is important to use a professional, Institution of Door Dealer and Accreditation (IDEA) certified fire door technician to certify your fire door. Certified fire door technicians are key when seeking professional advice, installation, service or testing.
"When you install a fire door with The Door Company, you'll feel safer knowing that our technicians are IDEA certified," said TDC President Mark Stuenkel.
It is also important to replace older fire doors as the overall fire resistance and rating of a fire door could deteriorate over time and might not provide the same protection you would have with a newer door. It makes good business sense to be proactive in making sure all doors and safety equipment are up to date.
Because there are many varieties, styles and components of fire doors available, it helps to consult with an expert in fire doors for guidance and recommendations. You'll need to provide such information as whether the door is for internal or external use, as an external opening door may require additional features, and if the door will be connected to an alarm system so it will close automatically.
"If you're looking for a fire door for your business, we can help you make the best choice," said Stuenkel. "Whether your need is for a restaurant, warehouse, nightclub or any other business, TDC can provide the right fire door for your property."