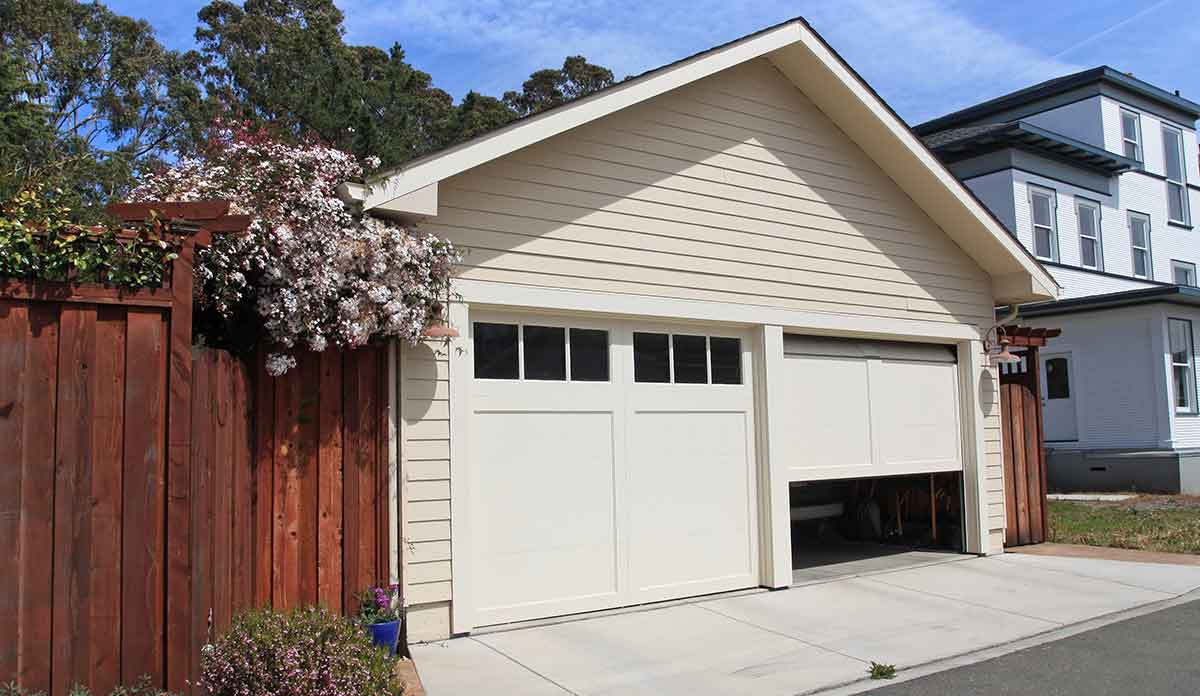 Few things are more annoying than having your garage door stuck open or closed. The Door Company (TDC) helps homeowners understand the common causes and offers solutions to the problem.
"Your garage door is now the most used entrance into and out of your home…and a garage door that is stuck open is a very urgent security risk," said TDC President Mark Stuenkel. "An immovable garage door needs prompt attention so you can decide whether you can fix it yourself or need professional help from a company like TDC."
If your garage door opener responds to your car transmitter but not your wall panel button, it may be a bad wire. If your door will only close by continuously holding the button until the door is closed, the reversing beam is out of alignment, or a wire is bad.
Garage door springs
Garage door springs support most of the door's weight while functioning. A broken spring will make your door much harder to lift. The easiest way to know if your garage door has a broken spring is to look above the door and see if there is a gap in any spring. If none and your door are heavy, a service call to lube and adjust the spring tension should address the problem.
The springs help turn the torsion shaft and drums, which help lift the door via cables at each side of the door. Occasionally, a misaligned cable can bind the door so it will not move in either direction. Since springs, cables, cable brackets at the bottom of the door, and drums are under heavy tension, a professional garage door technician should examine any problems involving those components.
Rollers & Hardware
If the springs and drums look aligned, next, examine the garage door rollers, hinges, tracks, and other hardware for any signs of wear, damage, or obstructions. Lubricate the tracks and hardware with lube available over the counter at TDC offices, or we could schedule a service call to take care of this for you. Your door should roll smoothly and without obstruction.
Weather
Some openers have a force-adjustment mechanism, and some use motor-effort monitors to control the force required to operate the door. If a garage door problem coincides with weather changes, there may be a need to adjust the pressure on the opener. It's best to leave this adjustment to a professional, as too much force may result in the door failing to stop/stop and reverse when it should, posing a danger to people and objects in the door's path. The door reversing needs to be checked with any manual change to the downforce of an opener.
"It is important to note that even with regular maintenance, garage doors can sometimes stick simply due to expansion and contraction of framing lumber," said Stuenkel. "We are happy to come out to perform a proper inspection and, more than likely, repair the door on the spot."