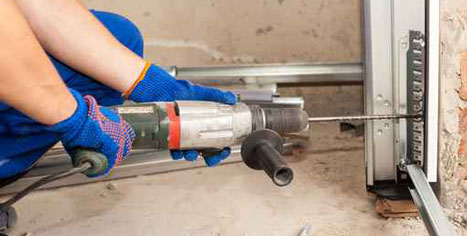 The Door Company (TDC), California's garage door installation and repair specialists want homeowners to know that it is not just your front door that needs to be sound and safe secure; equally important is a home's garage door. Whether you have children or pets in the home, you need a garage door that boasts the best safety features available.
According to TDC President, President Mark Stuenkel, "The latest safety options for residential garage doors provide our customers with confidence and security whether they are at home or away from the house."  Stuenkel suggests the following safety features:
Garage Door Openers
Concerns about leaving the garage door open can be a thing of the past.  New garage door openers can be equipped with an automatic timer that can be set to close automatically. The forgetful homeowner can set the door to close after a period of time (5-10 minutes), alleviating lapses in safety and concerns about critters entering the garage.
Driveway Gates
Driveway gates come in a variety of styles and functionality; choosing the right system will depend on your overall goals.  Whether you're interested in adding visual appeal to your property, monitoring or reducing unwanted traffic, or looking at automating an existing gate system, let us help you choose the right solution for your needs.
Motion-activated Light Sensors
Motion-activated light sensors around your garage door will help thwart unwanted guests from trespassing on the property. When something comes near the sensors, automatic lights will turn on and illuminate the area.
"At The Door Company, we always think, 'Safety First," said Stuenkel.  "With four convenient locations and a team of professionals, we take the time to explain all the new safety options to homeowners."