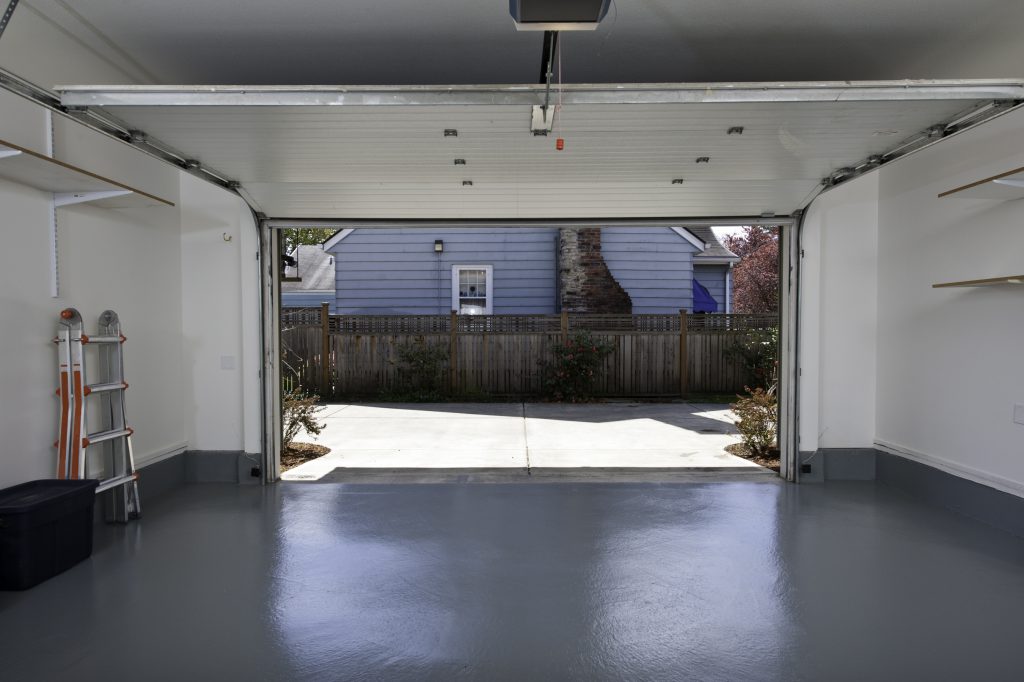 The garage is typically seen as an overflow area. It's the place where you put all the things that don't have a designated spot in the house, but it doesn't have to be.
It's All About Potential
At some point in your life, you have probably been walking around the house thinking how great it would be to have another room for a gym or an open space for yoga. Maybe you want a play area for your kids or a "man-cave" dedicated to sports and brews. Your garage can be whatever you want it to be, but a very popular trend going around is making it a dedicated spot to entertain.
It is usually built with heavy-duty materials which reduce noise reaching the house's interior. Other than your water heater or laundry room machines, there aren't really any permanent fixtures that require protection. And, maybe the most important point, it's an easy cleanup. If there are food spills, there is often no carpet to stain. If any glass breaks, it's an easy sweep up – and most conveniently, your broom is likely already stored there.
I'm Into "Garage-tainment" – How do I Get Started?
The first thing you want to do is declutter your garage. The garage can still be your overflow room, but if you really want to use it for parties, it needs to be organized. Store your tools, gardening supplies, bicycles and other overflow items in places along the walls or wherever you need to in order to open up sufficient open space. Worst case scenario, you may need to put some of your possessions in your backyard or driveway as a temporary storage area.
Look, I know you probably know how to put a party on, but it's important for you to know what garage requirements you need to do it right. No one wants to be cramped in a garage without enough room for chairs, tables and room to move around. Make sure you have a place to connect a TV or speaker for a little entertainment variety. Think about what you need to pull off your party experience and make sure, before you go through all the trouble, that you have what's needed.
Open it Up!
You should only consider your garage for parties if the weather will be nice, so lean into it and open the garage door. The nice, cool breeze will refresh your guests. If your climate attracts bugs, have plenty of bug spray, citronella candles, or screen available.
You also might want to notify your neighbors about the party, because if you are any good at throwing them, they will hear you!
Mind Your Garage Door
Whether you put your garage door up or leave it down, it will be a large, visible part of the party ambiance. If it has broken parts, grime, dents or other unsightly blemishes, people will notice. You also want to ensure that it's fully functional. The last thing you want to announce is that you are opening the garage door only to find out that it doesn't work.
If your garage door looks like it needs some repairs or, if going through this process, you realize that you need a new garage door, contact The Door Company. We are California's premier garage door installation and repair specialists. We can help you be the neighborhood "garage-tainer" of the year!