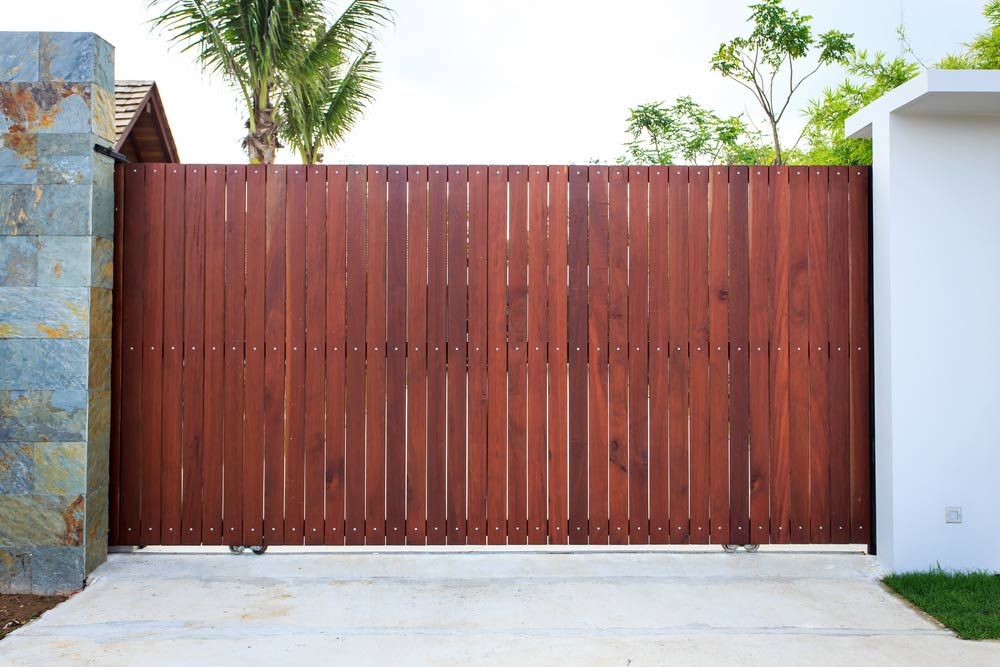 If you own a home, you likely have thought about ways to increase your property value without breaking the bank. Homeowners can quickly increase property value by improving curb appeal and enhancing home security. One of the best ways to do this is by installing an automated driveway gate. Adding a driveway gate to your home property can increase the value of your home by as much as 5%.
Automated driveway gates protect your home by deterring access to your most prominent entryway. While fences are a commonplace security measure for many homeowners, there is a stigma associated with the cost and necessity for residential driveway gates. But according to Home Advisor, the national average cost of an automated driveway gate is only $1,994.
4 Benefits of Automated Driveway Gates
Provides better security.
Gates offer more privacy.
Automatic gates add to property value.
Increased security leads to lower insurance rates.
Data collected from the National Crime Victimization Survey suggest that residential housing with gates experience less burglary than their non-gated counterparts.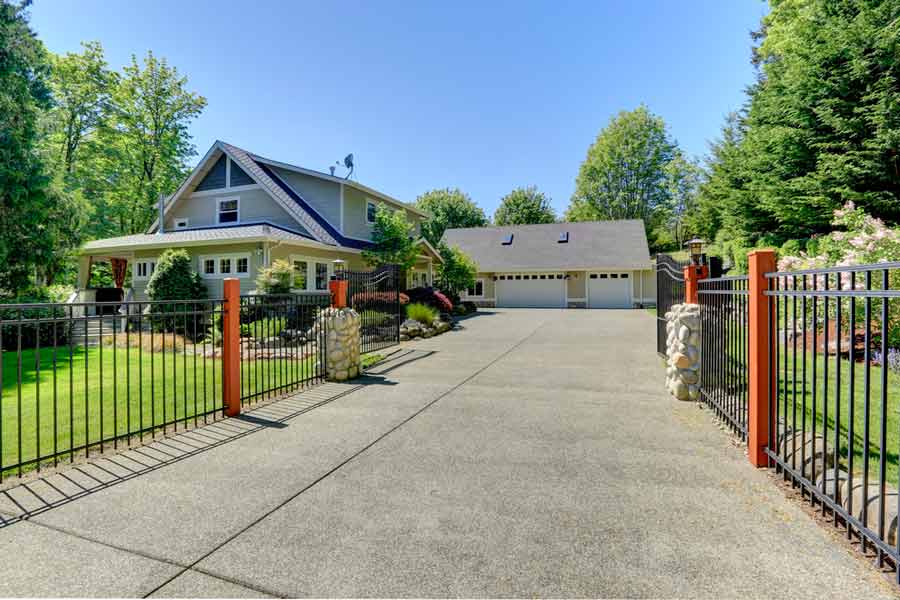 Take Control of Your Property
It's not fun to think about the possibility of a forced entry, but it is essential to be proactive with your security measures if you mean to keep your home and your family safe. Homes that have driveway gates show how serious the homeowner is about security. It makes entry more difficult for the burglar, and implies that there are other security measures in place.
If your home has a driveway gate, and your neighbor's doesn't, guess whose home they'll target?
Certain automated driveway gates can enhance your privacy. A solid wood or metal gate that opens and closes on-demand cuts down on intrusive stares, nosy neighbors, and deviant temptation.
Insurance providers know that driveway gates reduce risk. Because of the safety and security benefits of automatic driveway gates, generally, people that own a home with a gate are often awarded lower home insurance premiums.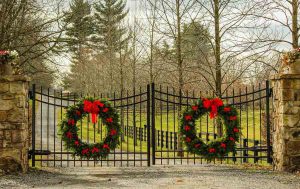 Benefits on Both Sides of the Gate
Creating more curb appeal instantly boosts your property's value. So, this is your moment to design your very own grand entrance. The look of your driveway gate is entirely customizable. No matter what the exterior of your home, fence, or landscape looks like, you can design a custom driveway gate that will match.
Types of automated driveway gates
Driveway gates come in a variety of styles and functionality, and choosing the right system will depend on your style, and what you hope to accomplish with a driveway gate installation. Whether you're interested in adding visual appeal to your property or wanting to step up your security measures, we can help secure the right solution for you.