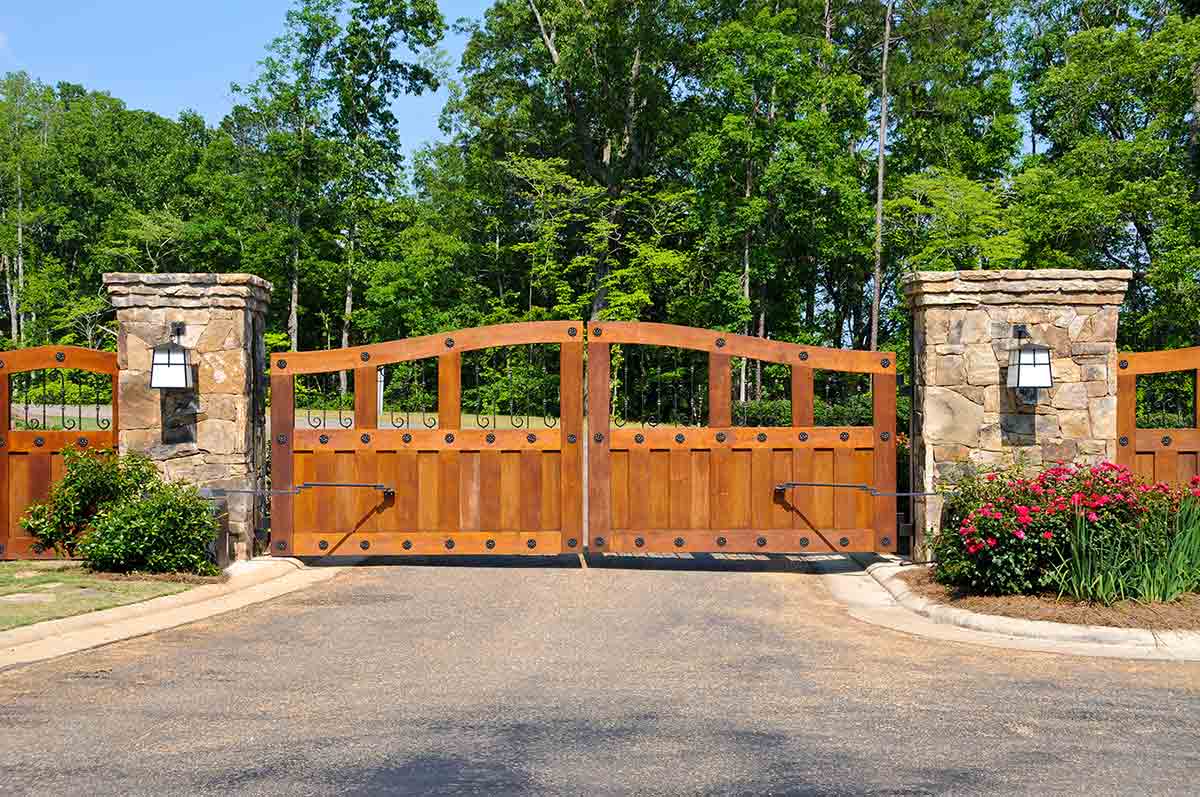 According to Realty Times, adding a driveway gate can increase your home's value up to $50,000. Not only are driveway gates great for security, but they add style, elegance and a level of mystery to your estate. However, purchasing a driveway gate can be a little overwhelming if you have never done it before. Let The Door Company show you four important tips to help you purchase the right driveway gate for your home.
Get to Know Your Styles
There's no need to rush your decision. Take the time to begin researching gate design styles you may want to use. You will want something that both looks great on its own and complements the design and color scheme of your home. You can find a few inspirational designs here. There are many different types of designs including:
Modern
Classic Streamlines
Classic Ornate
Sculptural or Ornamental
Farm/Ranch Style
Antique/Vintage
Get to Know Your Driveway Gate Materials
Choosing a gate material might be one of the most important decisions you will have to make. Your decision will impact the level of security you desire, how often you will have to maintain it and the total cost of purchase and gate installation. Your primary selection includes:
Wood
Steel
Aluminum
Iron
Glass
Composite
"Installing a driveway gate not only makes a beautiful front entrance statement, it also provides extra protection and adds value to your home. Electric openers and optional accessories can be matched with the gate to ensure smooth operation and lifelong reliability."

TDC Founder and President, Mark Stuenkel
Determine the Type of Gate You Need
Sliding Gates
Sliding gates are ideal for applications where there is insufficient room for swing gates to open into and where higher security is required. Assuming the customer has fencing, the gate simply slides open parallel to the fence.
Swing Gates
Feature a hinged opening motion that is stationary at one end and swings open or closed on the other end. A swing driveway gate is typically more cost-effective than a sliding gate.
Four-Fold Gates
Four fold gates are used to maximize space without compromising security. They are typically used to control vehicle access control to a parking garage. The four-fold door panels fold completely clear of the opening and are visible by drivers during their entire operation — eliminating costly damage to both the doors and vehicles.
Find a Quality Contractor for Gate Installation
Once you have a general idea of what you want for a new driveway gate, it is important to find your gate installation contractor. You want to make sure that you choose a contractor with a lot of experience, provides maintenance packages and repairs and one that is Idea Certified and has Door Dealer Accreditation.