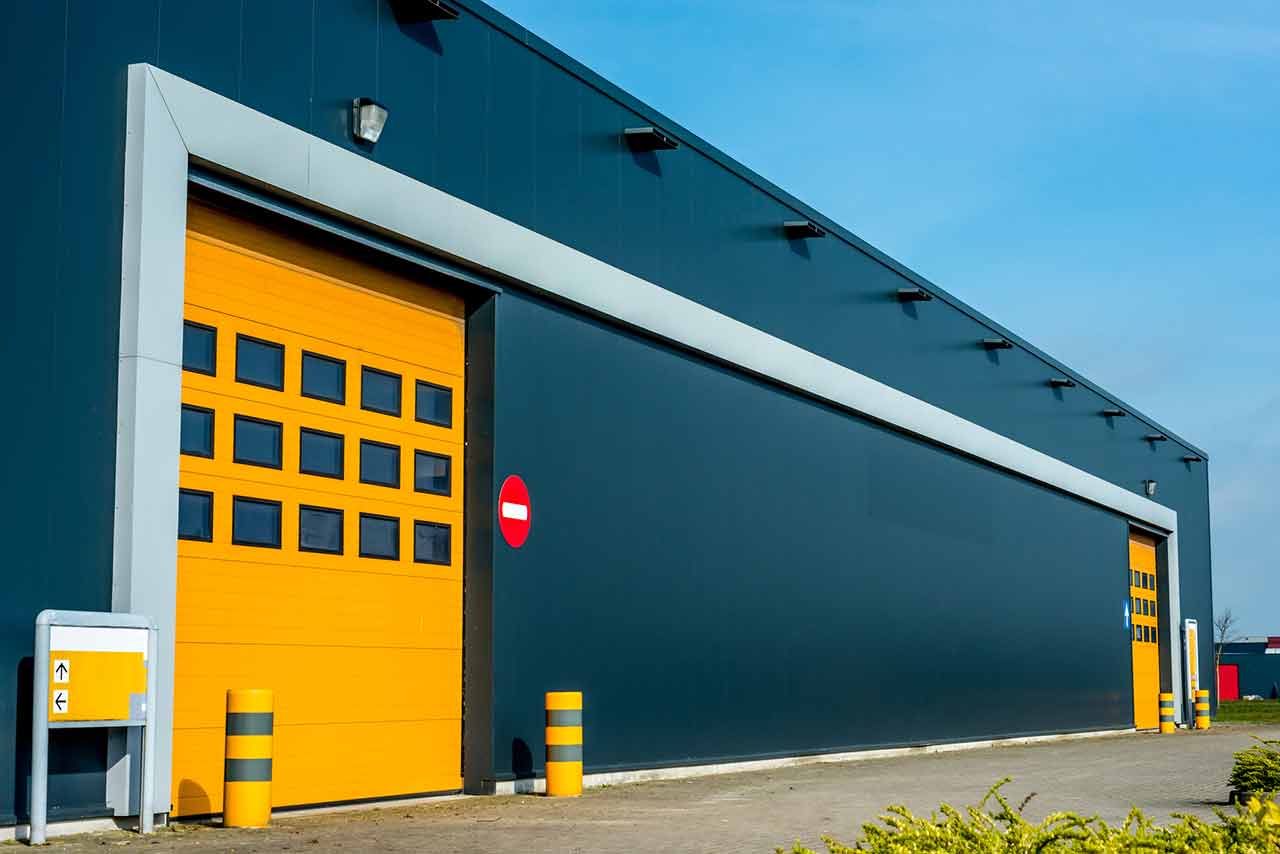 Installing a garage door is one of the most affordable and simple ways to transform your commercial space from the outside. One of the newest trends in contemporary commercial buildings is to install a custom garage door that is both attractive and functional. Learn about how a custom garage door can help modernize your business in terms of form and function!
Transforming Your Business
When you are running a business of any kind, you want to make sure that your clients have a great experience with your brand – and that starts from the moment they walk onto your property. Nailing that first impression is about striking a balance between being tasteful and being seen.
Even more than appearance, custom garage doors can provide extra security features. Some are equipped with modern technology, like keypads for secure access and advanced locking systems. Modern garage doors can even be looped into your smart home ecosystem to ensure that they are shut tight and locked at all times. Certain custom garage doors can be fitted with photoelectric sensors to detect movement, thus preventing accidents or break-ins. Contemporary garage doors can act as a great insulator for your business by keeping the outside elements at bay.
Which Businesses Can Benefit from Custom Garage Doors?
Custom garage doors can make commercial spaces more hip, bright, and comfortable. Today, more and more cafes, bars, and restaurants are picking up on this trend. For example, if you operate a restaurant and wish to give it a modern or industrial vibe, you can outfit the building with a glass garage door that leads onto a patio for better lighting and a relaxed atmosphere. Most restaurants choose to fit their custom garage door with glass window panels, so it serves as a moveable wall that brings in massive amounts of light.
If your business requires heavy duty garage doors that can help cut down on energy spend, a custom insulated garage door can help. Insulated garage doors can save significant energy costs by reducing keeping indoor air temperatures controlled. These types of commercial garage doors are ideal for workshops, mechanics garages, and other indoor-outdoor businesses. Depending on your business, you may also wish to consider glass garage doors. They provide employees and customers with far-reaching views of the outdoors and natural lighting even when closed.
Gyms, boutiques, art or design studios, concert venues, repair shops, or apartment complexes benefit significantly from such installations. If you want to learn more about our other types of custom garage doors, contact a garage door specialist at The Door Company today!
Customizing Your Garage Door
Garage doors can be custom-made to fit your style and needs. Your custom garage door is tailored to suit your business. You may pick the design, colors, size, finishes, and small details of the garage door to look how you need it to. You can also pick from the many different materials for commercial garage doors, such as steel, aluminum, or other sturdy materials.
Are You Ready to Upgrade Your Door?
If you are ready to see how a custom garage door can help improve and modernize your business, contact a garage door professional at The Door Company. We are IDEA Certified and have Door Dealer Accreditation. This means you can trust the quality of our work and know that we have top-notch experience with garage door installations, garage door design, and garage door repairs, and more!
We are a premier garage door and driveway gate company in California with locations in Chico, Yuba City, Redding, and Stockton. Talk to a representative today! Get ready to change your business for the better!