Built with varying designs and uses, commercial doors can be a great asset to a business both aesthetically and from an operational standpoint. However, not every door fits all. In order to know which door fits your specific needs, you need to know what types are available. Here are just some of the types of commercial doors offered at The Door Company.
Sectional Doors
Typically made from aluminum or steel, sectional doors are built up of multiple panels connected by breakpoints giving them flexibility as they move on the track. Many residential garage doors are sectionals. Due to the individual panels, sectional doors are easy to customize, maintain and repair.
Coiling Doors
Coiling doors, also referred to as roll-up or rolling doors, "coil" upward as it is opened. While they provide quality security to your business, they are designed thinner than other doors so that they can roll up in the top compartment when opened. Coiling doors are often used as security doors for storefronts.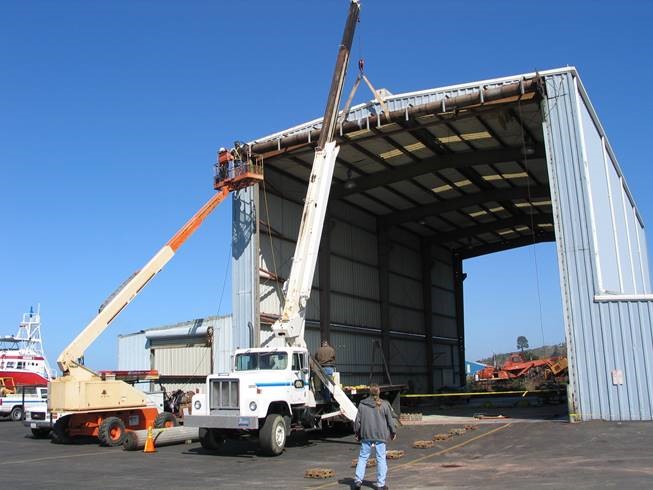 Counter Doors
Used in cafeterias, stadium restaurants, pharmacies and other commercial applications, counter doors are great for securing both fire-rated and non-fire-rated openings. Available in laminate, stainless steel and aluminum, counter doors leave small imprints on your wall and are ideal for openings no larger than 20 feet wide and 9 feet high.
Fire Doors
Fire doors operate similar to coiling doors, however, the difference is in the material. In order to increase protection from fire-related events, fire doors are made of thick, durable stainless steel. However, this protection does not inhibit its dexterity and customization. They can be applied to nearly any situation and have the added benefit of insulation and noise resistance.
High-speed Doors
Built to withstand extreme weather, high-speed doors are perfect for keeping refrigerated areas cool as well as a host of other applications. High-speed doors are great for offering climate-controlled atmospheres and are commonly used in manufacturing, distribution and warehouse facilities to increase energy efficiency and limit the climate's influence on the building.
Find a Quality Contractor
If you are interested in installing a commercial door, choose an experienced contractor that is IDEA Certified and has Door Dealer Accreditation. The Door Company is a premier garage door and driveway gate company in California. Talk to a representative today!