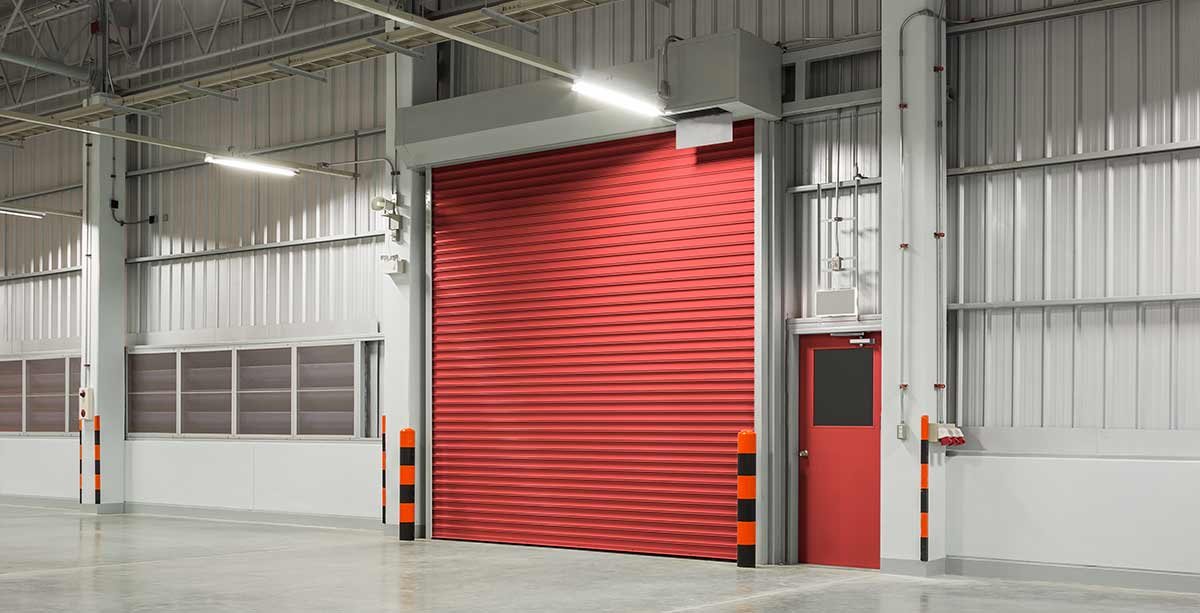 Considering a new garage door for your commercial property? There is no shortage of options, so it is important to choose the right product based on your budget, operational requirements and usage.
The Door Company (TDC), California's garage door installation and repair specialists has been providing commercial property owners garage door products and service in Northern California for nearly 30 years, and often helps such customers select the correct door for their needs.
"When it comes to commercial garage doors, there are many options to choose from in a variety of price ranges, "said TDC President Mark Stuenkel. "The Door Company offers a guide on our website to help our business customers choose the right product."
The Door Company provides a variety of commercial garage door products to fit any property and address any requirement, from security to accessibility to decorative appeal. The most common types of commercial garage doors are:
Coiling doors
Available for virtually any condition, coiling doors are available both insulated and non-insulated. Where there are windy exposures, these doors can have higher operation capacities than standard doors.
Sheet Curtain Doors
Sheet curtain doors are reliable and durable products and available in approximately 20 colors; they are used in mini-storages to larger warehouses.
Counter Doors
Counter doors provide security on fire-rated and non-fire-rated openings. Used in cafeterias, pharmacies, kitchens, receptionist counters, announcing booths and gymnasiums, these commercial doors are available in primed and painted steel and stainless steel, as well as aluminum.
Hollow Metal Doors
Most commonly used on commercial building exteriors, hollow metal doors are available in steel and stainless steel and typically outlast their wood counterparts by more than a decade. Metal doors are better insulated, vandal resistant, and longer lasting than wood or fiberglass doors.
Fire Doors
Providing safety and protection for more than a century, fire doors must be drop-tested annually by a certified fire door technician.
Sectional Aluminum Doors
Featuring a variety of frame styles, glass types, colors and finishes, aluminum sections are available in clear/bronze/black anodize finishes, as well as a palette of nearly 200 powder-coated finish colors. Sectional aluminum doors are used in restaurants, cafeterias, fire stations and whenever light is a consideration.
High-Speed Doors
Mostly used in agricultural, food processing, material handling, and other businesses, high-speed doors are very specialized. TDC helps clients deal with their needs for high-speed garage door products.
Impact Traffic Doors
Typical uses of impact traffic doors are for forklift operations, restaurants, freezer/cooler, supermarkets, etc. Whether the need is a restaurant, delivery, warehouse, pharmaceutical, or another, TDC can provide the right door.
"Commercial garage doors are highly specialized and require specific technical expertise when it comes to installation," said Stuenkel. "My team at The Door Company has more than three decades of experience and helps our commercial clients with selection and installation."