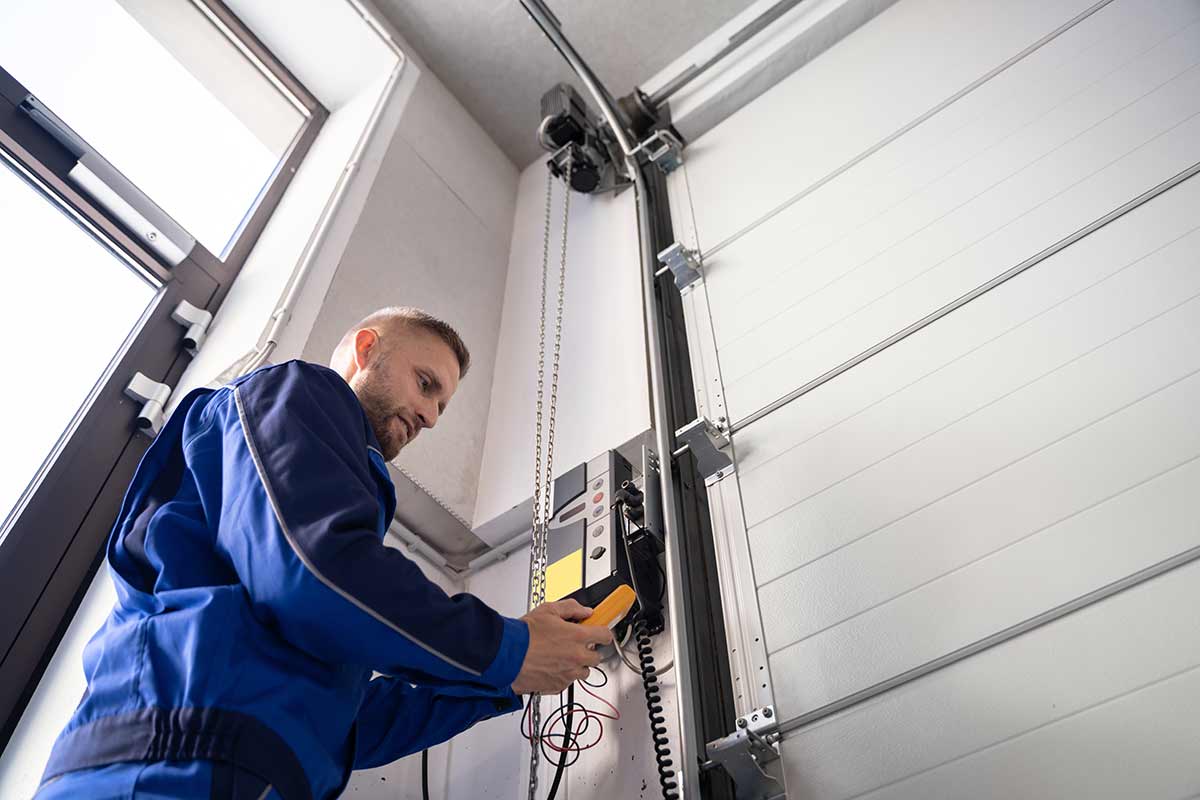 When your home's automatic garage door won't close, it can be a big problem since an open garage door can compromise the safety and security of your family and belongings. The Door Company (TDC) — California's leading garage door company — helps homeowners identify their problems and offer solutions.

Automatic garage doors are a huge convenience; since most people use their garages not only to park their cars but also to store tools, bicycles and other important gear, an open garage door can be a major issue. In many cases, the causes behind a malfunctioning garage door are easy to identify and possibly fix yourself. TDC offers this list of troubleshooting DIY suggestions:
1. SAFETY SENSORS
The main component that prevents the door from closing is safety sensors so first make sure they are in line. If the sensors are misaligned or not functioning as they should, one should be blinking. Check the positioning of the sensors, especially the wiring. If this is tightened, then the sensors will become aligned again, and the garage door will close when activating press the remote.
Sometimes, the path between the sensors could be blocked. In this case, the homeowner needs to remove the obstacle between the sensors in order to ensure that the garage door closes.
Another reason for the sensors malfunctioning is "dirty eyes". The sensors can become covered with dust or grime and be unable to detect the commands. Cleaning the sensors should alleviate this problem.
2. WARPED TRACK
If the garage door only closes partially, this could be a sign that the track is warped. In a properly functioning garage door, the door is lowered or raised on a track. If this track is clogged, warped, or loose, the door will not close. Check the track by standing inside your garage and watching the sensors as the door comes to a halt. If the sensor light flickers, it means that the track is warped.
Examine the track for any loose fittings and tighten it until the door descends smoothly. Sometimes, the track might be slightly bent or misaligned at the place where the garage door stops closing. Many times, one can use a hammer and gently tap the track back into alignment.
3. LUBRICATION
A garage door that does not close properly may need to be lubricated. However, not all lubricants can be used on garage door motors. This is because grease attracts dust and grime and can clog the tracks or the motor making it more difficult for the garage door to close. The best material for lubricating your garage door to ensure that it closes properly is lithium grease available as an aerosol spray.
"Your garage door is a major point of access into your home, so it is essential to safety," said TDC President, President Mark Stuenkel. "By following a proper maintenance schedule and checking the door for common faults you may be able to fix it on your own; if not, give us a call at The Door Company and we will send a service technician right out."