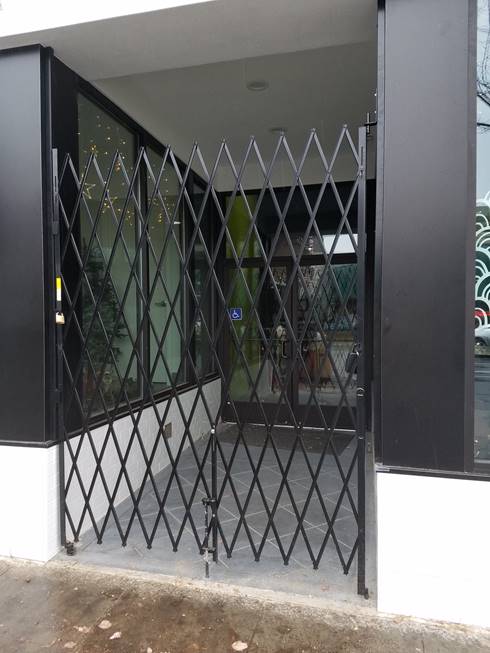 The Door Company (TDC), California's leading garage door company, installs scissor gates for California business owners who are seeking an affordable way to secure their facilities.

Folding scissor gates are a popular and economical way to secure a wide variety of facilities. From roll-up doors on buildings and display windows in retail stores to blocking interior passageways and controlling access to non-public areas, the scissor gate has been commonly used for many decades. Easy to operate and easy to lock, they help effectively prevent unauthorized intrusion and vandalism.
"Our high-quality folding scissor gates are easy to install and can quickly turn almost any opening into a secure opening," said Mark Stuenkel. "They can be ordered as single gates or double gates and provide many years of rust-free, smooth operation."
Scissor gates are often the solution for businesses that have both safety and property protection issues. Storefront alcoves can be secured and virtually any area can be separated using scissor gates. Scissor gates give business owners the ability to close or lock off a specific space while maintaining visibility and air circulation throughout that area. TDC's steel scissor security gates are also designed to withstand high impact situations.
"Installing a scissor provides extra protection for your business and offers peace of mind by securing your assets," said Mark Stuenkel. "Whether you are looking for a new garage door for your home or a security gate at your business, TDC professionals can handle almost any job."