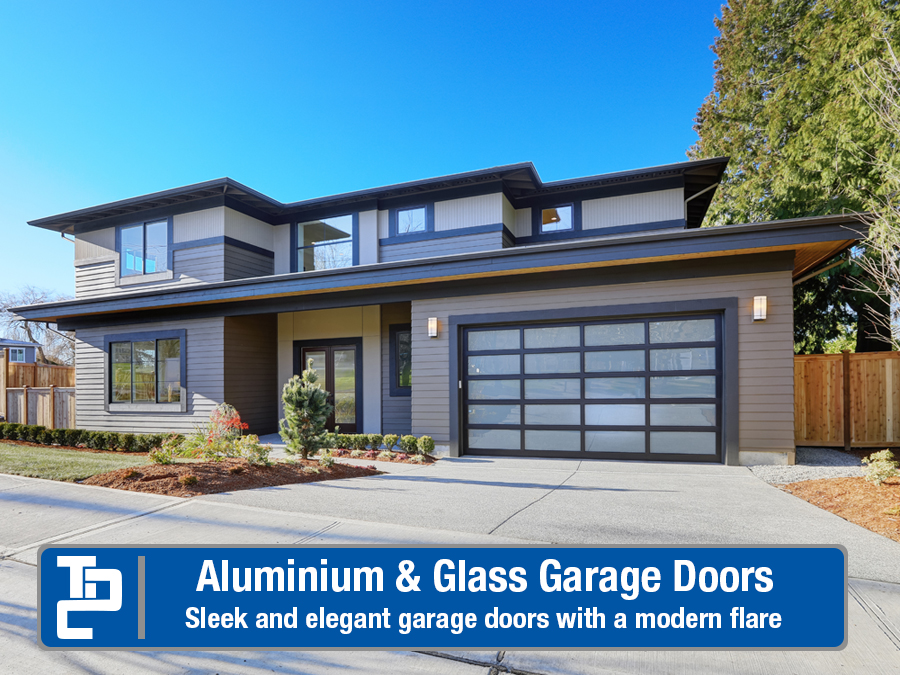 According to the professionals at The Door Company (TDC) — California's leading garage door company – homeowners can increase the value of their home and give it a fresh, contemporary look by installing new garage doors.
TDC's aluminum & glass garage doors create a modern and elegant touch that can transform a home's overall appearance. The glass and aluminum garage door collection gives you the beauty of natural light during the day and a beautiful a warm glow at night. Different glass garage door panel options allow you to choose the right degree of natural light for your home. TDC offers a variety of anodized or powder coated pallets plus different styles of glass to make the perfect exterior for your home.
Replacing the garage door ranks as one of the top five home improvement projects that generates the highest return on investment at resale, according to Remodeling Magazine's annual Cost vs. Value report. Homeowners can expect to recoup 91.5 percent of their investment in a new garage door. Installing a new garage door can increase your home's curb appeal, save energy and keep your family safe.
"In recent years, garage doors began to be an important exterior design consideration," said TDC President, President Mark Stuenkel. "Now homeowners have a wide range of garage design and material options, which means you can get a door that not only secures your home and enhances its curb appeal — it can also improve its energy efficiency."
TDC offers a wide variety of residential garage door options. Ultimately, the garage door design selected should complement the home's architectural style, the shape and size of the windows and entry doors, and other exterior details," said Stuenkel. "It is amazing what a new garage door can do for home, creating a modern flair and moving older homes into the 21st century."
Stuenkel adds, "Often, homeowners are astounded at the myriad options we offer, and many are not sure what they want. Our job at TDC is to ask questions to ensure they get what they want and need."