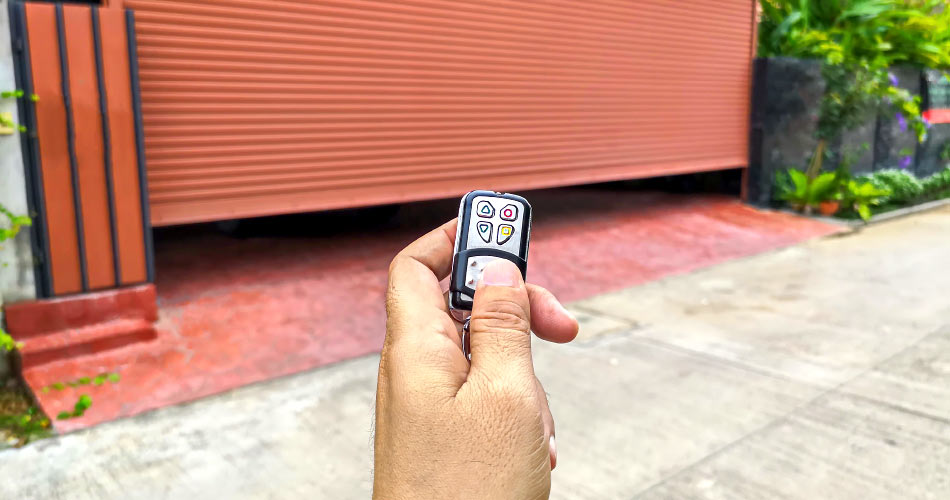 These days it is not only computers and cell phones that can be hacked; now thieves are finding ways to enter your home by hacking into your garage door opener. As one of Northern California's leading garage door companies, The Door Company (TDC) would like to educate consumers about the steps they can take to protect their homes.
The days when an opener simply opens and closes your garage door are past; today's garage door openers can now alert you on your mobile device when your door has been opened or closed, lock out transmitter use when you are on vacation, turn on your garage light and provide additional safety with contact and non-contact reversing devices.
"Unfortunately, many older garage doors use the fixed code system, which is not secure," notes TDC President, President Mark Stuenkel. "We recommend searching the manufacturer and the model of your garage door opener to ensure that the remote uses rolling codes. If not, it is time for an upgrade."
TDC offers automatic garage door openers featuring rolling-code technology, where the remote transmits a brand new security code each time the homeowner uses the remote. Since there are over 100 billion codes, the likelihood of a code grabber working is very slim.
If you don't yet have rolling code technology, TDC recommends the following safety tips:
While out of town, unplug the garage door opener unit or use a vacation lock on the wall console switch, which is an optional accessory on some garage door openers.
Never leave the remote control in the car or with a parking attendant. It should be treated like a house key.
Always lock the door from the garage to the inside of your home for greater safety and security.
Double check to make sure your garage door is closed when you lock your entry doors at night.
Wireless keypads, which activate the garage door opener with a personal identification number (PIN), are available on most garage door systems. This allows family members to open the door without the use of a key or remote. Never disclose the PIN and change it occasionally.
Many security-minded homeowners use low-cost security cameras to record activity around their garages. When a thief sees one of these camera pointing their way, they will likely just move on to the next driveway.
Another way garage door break-ins occur is when a thief has the chance to steal the garage opener from your car. "It's just a matter of tracing your license plate or VIN number back to your address," TDC President, President Mark Stuenkel. "That's why you should never leave your garage door opener in plain sight and always lock your car door."
If your remote opener is vulnerable, or if you're looking to replace your garage door, contact The Door Company to find out more about the safety features built into new installations, including rolling code remote openers.
"Your garage door is a major point of access into your home, so it is essential to safety," said Stuenkel. "We would be happy to send out a service technician to inspect your garage door for vulnerabilities and offer security advice."
---
ABOUT THE DOOR COMPANY:
Incorporated in 1986, The Door Company (TDC) has been the choice of thousands of homeowners and contractors for their garage door and gate projects. TDC is full-line garage door and gate automation service company, specializing in the sales, installation and servicing of commercial and residential access systems. TDC also has an array of specialty products including bug screen doors, aircraft hangar systems, loading dock equipment, operable walls, partitions, rolling grilles and fire doors.
TDC's locations are:
Chico (Corporate Office), 2251 Ivy St., Chico, CA 95928, 530.345.5555
Yuba City, 301-C Burns Dr., Unit 1, Yuba City, CA 95991, 530.673.7778
Redding, 1623 Beltline Rd., Redding, CA 96003, 530.222.5555
Manteca, 17860 Ideal Parkway, Suite B, Manteca, CA 95336
For more information about The Door Company's products and services visit TheDoorco.net.