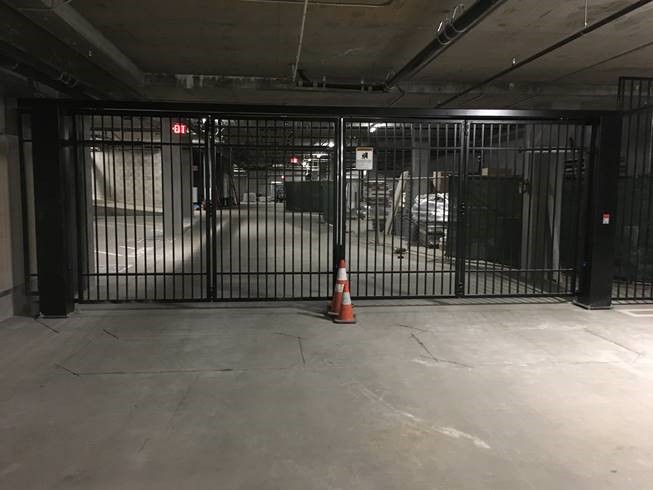 Gates have come a long way in the age of automation. Today, you can find a gate that fits just about any need that your business or property has. If your property is limited in space, traditional gates with a large swinging radius just won't do. Luckily, there are folding gates available for just such an occasion. Here are some of the benefits that a folding gate has to offer.
Folding Gates Save Space

As you can see in the video, a gate that folds instead of swinging wide can be a huge asset in spaces that don't allow a lot of room to move around. Folding gates are perfect for the inner city, apartment complexes, workplace entrances, short, narrow driveways as well as basement parking.

However, folding gates don't need to be purchased purely out of a lack of room. Utilize a folding gate when you want more room for other endeavors or design features in your home or business.

Folding Gates Work for Difficult Settings

Every driveway is not made equally. Your property may be on a steep slope. You may have a curved or u-shaped driveway. Your driveway also could also be on a very small lot with only enough space for your vehicle. Regardless of the challenging setting your driveway is in, a folding gate can help you maximize your space without compromising security.

Folding Gates Can Be Automated

The folding gate example from the video above is one of an automated operation. From a remote or digital keypad, you can control the opening and closing of the gate. You could even install a keypad at the gate which would allow you to provide a variety of gate entry options including number codes, electronic swipe cards, vehicle tags and some even allow entry with a mobile phone application.

Folding Gates are Easier to Maintain

Many gates run on tracks in the ground for the rollers to slide through. While some folding gates still use these tracks, they are not always necessary. Tracks, while useful, are prone to accumulating dirt, leaves and other debris as they fall in through regular use.

In order to maximize space without compromising security, The Door Company installs and repairs folding gates for any business or residence.

Folding Gates Open Faster

Folding gates, on average, open between 3 and 7 seconds faster than traditional swinging or sliding gates. The increased speed is better for the security of your vehicle and your family or employees.

Folding Gates Are Very Quiet

With all the technology and mechanisms moving in unison, you would assume that the gate parts would get rather loud. However, folding gates are built to be nearly silent in use. The loud screeching of automatic gates can be very distracting, but with folding gates, your ears and your neighbors will thank you.

Folding Gates Are Great for Security

While gates, in general, are all a good addition to your property to keep unwanted intruders out, folding gates are typically a little better due to their speed of open and close. Automated folding gates are even safer.
Considering a Folding Gate?
In order to maximize space without compromising security, The Door Company installs and repairs folding gates for any business or residence. It is a stylish addition and can be automated to make your life easier. Like many of our residential gate options, we have a wide range of styles and colors to fit your unique aesthetic.